Participating Wineries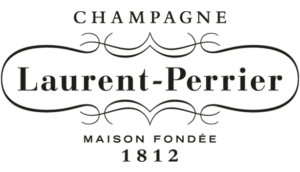 Founded in 1812 in Tours-sur-Marne, France, Laurent-Perrier has enjoyed more than 200 years of family-owned success in the Champagne making world. Just after World War I ended, then owner Eugenie Hortense Laurent sold the company to the Nonancourt family, and after World War II, ayoung Bernard de Nonancourt began his education in every aspect of Champagne. In 1949, Bernardde Nonancourt became the owner of the company and saw it become one of the largest family-owned Champagne houses in France. Today, Bernard's daughters maintain majority ownership ofthe company.
The Laurent-Perrier style is rooted in long-established traditions: respect for nature and wine and dedication to quality. Perhaps one of the most consistent Champagnes in terms of style, Laurent-Perrier is known for elegance, balance, natural purity and a fine, steady stream of bubbles.Its non-vintage Brut is recognizable for the dominant Chardonnay grape and a crisp, clean finish,while the Rosé presents a gorgeous salmon color from 100% Pinot Noir with an alluring bouquet and excellent finish.
Kathleen Poysner, Laurent-Perrier Regional Manager, will attend this year's event.
Left Coast Cellars is one of the Willamette Valley's rising stars, situated on the 45th parallel threading its way through Bordeaux, the Rhone, Piedmont and the Willamette Valley in Oregon. A bucolic parcel of land, purchased in 2003 by founders Suzanne and Robert Pfaff, today represents a remarkable transformation guided by a unified vision devoted to land sustainability and the production of wines of the highest quality that intrinsically reflect their unique terroirs. Spanning356 acres, it is one of the largest contiguous vineyards in the Willamette Valley with approximately 130 acres under vine of Pinot Noir (61%), Pinot Gris, Chardonnay, Pinot Blanc, Pinot Meunier, Syrah, and Viognier.
The vineyard is divided into eight unique blocks, each with its own set of characteristics based on soil type, exposure and elevation ranging from 225 feet to 510 feet. There is not one terroir at Left Coast Cellars but many, allowing the wines to showcase multiple personalities of Willamette Valley Pinot Noir, bound together through the thoughtful work of Luke McCollum in the vineyard and Joe Wright in the cellar. The remainder of the estate is comprised of oak groves, fruit orchards, streams and a small lake, which contributes to the strengths and benefits of biodiversity in the vineyards and as a source for the gravity fed irrigation.