Participating Wineries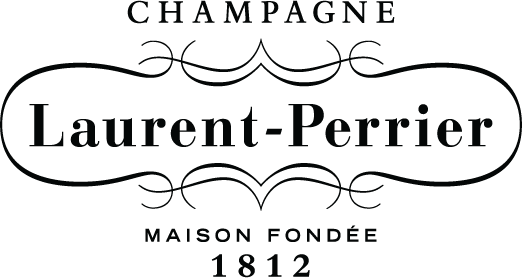 Founded in 1812 in Tours-sur-Marne, France, Laurent-Perrier has enjoyed more than 200 years of family-owned success in the Champagne making world. Just after World War I ended, then owner Eugenie Hortense Laurent sold the company to the Nonancourt family, and after World War II, a young Bernard de Nonancourt began his education in every aspect of Champagne. In 1949, Bernard de Nonancourt became the owner of the company and saw it become one of the largest family-owned Champagne houses in France. Today, Bernard's daughters maintain majority ownership of the company.
The Laurent-Perrier style is rooted in long-established traditions: respect for nature and wine and dedication to quality. Perhaps one of the most consistent Champagnes in terms of style, Laurent-Perrier is known for elegance, balance, natural purity and a fine, steady stream of bubbles. Its non-vintage Brut is recognizable for the dominant Chardonnay grape and a crisp, clean finish, while the Rosé presents a gorgeous salmon color from 100% Pinot Noir with an alluring bouquet and excellent finish.
Kathleen Patterson, Laurent-Perrier Associate Brand Manager, will attend this year's event.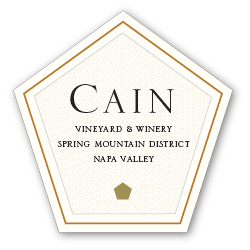 Cain Vineyard & Winery is cradled in a spectacular bowl overlooking the Napa Valley from the crest of the Spring Mountain District. We are dedicated to the creation of three Cabernet blends, each drawn from its own unique vineyard sources, each with its own distinctive signature: Cain Cuvée, Cain Concept, and Cain Five.

Some legacies begin with legends. In 1958, Hanns Kornell introduced the French champenoise method to California. He produced this famous sparkling wine from the historic Larkmead Winery, originally built in 1884. Years later, in 1992, Rich Frank acquired the storied winery after the purchase of a classic Tudor home in Napa Valley's Rutherford AVA and recognized the potential for something great—again. A continued preservation of history led to the unfolding of something new. Frank Family Vineyards hand crafts wines that live up to the heritage of the land. Frank Family Vineyard's three collections are a diverse set, spanning sparkling to port and everything between.
Ramey Wine Cellars was founded in 1996 by David Ramey and his wife Carla. After sixteen years making wine in Sonoma County, and firmly establishing Matanzas Creek and Chalk Hill wineries in the marketplace, David crossed the Mayacamas to spend six years in the Napa Valley—first as winemaker for Dominus Estate and project manager for the construction of their new winery; then helping Leslie Rudd reshape the Girard Winery into Rudd Oakville.
Over the years, David has helped pioneer traditional, artisanal winemaking techniques in California during a period when making wine by the University book was the norm. His efforts have helped shape the way many wines in the United States are made today, including the elimination of skin contact for most white grapes; the use of oxidized juice in making white wine; sur lie aging of white wines in barrel; malo-lactic fermentation of Chardonnay; native yeast fermentations; harvesting more mature fruit; eliminating acidification of red wines; and bottling without filtration.